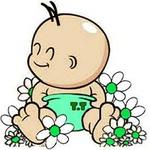 Welcome to TinyToes one-stop online  marketplace for all baby and mother needs. We are an online baby store that offer you variety of quality and named brands baby and mother's products at the lowest price while still provide excellent customer service.

We offer you a comprehensive product, all under One Roof, whatever you manage to find it offline, we can offer to you online as well. If you cannot find the item you are looking for in our store, feel free to contact us, we will try to locate it for you with our best price.

Happy shopping in TinyToes Online Baby Store.