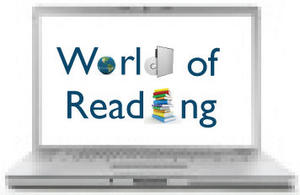 World of Reading Ltd, since 1989, has been your source for Foreign Language and ESL (English as a Second Language) materials. We offer the widest range of software, dvds, audio cds, books and multilingual and multicultural t-shirts - over 100 languages, all ages, all at discounted prices.
We import products from all over the world. We have software for learning a foreign language and for learning IN a foreign language. We have readers, bilingual books, dictionaries and teacher resource books. We have original music for remembering verb conjugations with a rap, and authentic music from around the globe.
We also do workshops for foreign language teachers as explained on our workshop section.
Whether you are a foreign language teacher, homeschooler, or just someone who wants to keep up or refresh their knowledge of a language, we will find the products best suited to YOUR needs, and at a reasonable price. Call or email for objective recommendations - we are a distributor, not a publisher!